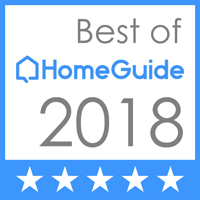 The Leading Professional Painting Contractor In The Truckee, CA Area!
If you feel like your home needs a new lease on life, call on AA Keith's Painting to transform your home from drab to fab. With a wealth of experience behind him, Keith knows what customers want. That's why we always arrive on time and get the job done fast. We give you our word, you will be extremely satisfied with the results in any of our services. Residential & Commercial, Interior & Exterior, Weather Damage & Deck Repair, Kitchen & Bath Cabinetry Re-Finishing and much more!
Painting Contractor • Painter • Residential Painting
Commercial Painter • Interior Painter • Exterior Painter
Painting Company • New Construction • Weather Damage Repair
We are well known for our top notch customer service, the quality of our work, and our knowledgeable team of employees. Our Construction and Painting experience is really what makes A A Keith's Painting stand above the rest!
We take great pride in being on time — from our very first meeting, to completing each project on time. Keith handles estimates, project scheduling, product selection, color consulting, application & job quality control from beginning to end. And of course we are CA Licensed #728276 – Bonded / Insured PL & PD.
Keith has a life long history in construction from painting, masonry, building homes and returning to the painting industry in 1994. After a couple of years training under other painting contractors he acquired his California contractors license in 1996. A milestone has been reached in 2016 as a 20 year anniversary of painting services.
Your satisfaction is our main priority and we always work with our customers to achieve outstanding results! Dedicated to the local community! We continue setting our quality expectations high to ensure you will always love the results. Let Us Handle All Your Painting Needs Today!