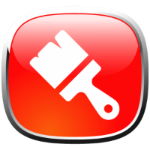 The Leading Professional Painting Contractor In Truckee!
AA Keith's Painting is a premier painter company located in Truckee, California providing quality painting, deck repairs, staining, and general weather damage restoration services since 1996! With a wealth of experience behind him, Keith can meet your every need regardless of the size and customization of the job. AA Keith's Painting specializes in residential and commercial painting projects such as interior painting, exterior painting, wood stain, bath cabinetry refinishing, ceilings, lacquers, kitchen cabinet refinishing, sealing, trim and baseboards. AA Keith's Painting also prides itself on being one of the most requested painting contractors in town! The great thing about Keith is that he not only provides home restorations and deck repairs, but he can also stain or custom paint your interiors as well! AA Keith's Painting takes pride in our efficiency and premium services, as well as our dedication to leaving the customer satisfied with our excellent workmanship and dependable employees. We've built a solid reputation based on the sound principle of delivering professional, high-quality materials, workmanship, and service to each and every one of our customers. Everything we do is designed to make your place look and feel the way you'd like it to, with the durability to last. When you want the job done right, trust the clean and custom painting professionals at AA Keith's Painting. Call Us Today!
Local Truckee Painting Contractor • Professional Painter • Residential Painting • Commercial Painter • Best Truckee Painting Company Guaranteed • Decking • New Construction Projects • Weather Damage Repair • Wood Staining • Bath Cabinetry • Kitchen Cabinet Restorations • Ceilings • Lacquers • Sheetrock • Sealing • Trim Work • Baseboards • And So Much More…
We are well known for our top notch customer service, the quality of our work, and our knowledgeable team of employees. Our Construction and Painting experience is really what makes A A Keith's Painting stand above the rest!
We take great pride in being on time — from our very first meeting, to completing each project on time. Keith handles estimates, project scheduling, product selection, color consulting, application & job quality control from beginning to end. And of course we are CA Licensed #728276 – Bonded / Insured PL & PD.
Keith has a life long history in construction from painting, masonry, building homes and returning to the painting industry in 1994. After a couple of years training under other painting contractors he acquired his California contractors license in 1996. A milestone has been reached in 2016 as a 20 year anniversary of painting services.
Your satisfaction is our main priority and we always work with our customers to achieve outstanding results! Dedicated to the local community! We continue setting our quality expectations high to ensure you will always love the results. Let Us Handle All Your Painting Needs Today!
Business Hours
Open 24/7
Payments Accepted
Cash, Check